propinquitine
I've been having fun over the past week reading all of the fabulous
drabbles
being posted at the

mcshep_match
Drabble Challenge, and I've even managed to sneak in some writing in between rounds of bar study flashcards. If you're in a drabble-y mood, definitely check it out! And you can be a mercenary drabbler for either team -- competition's neck and neck right now, so I'll nudge you gently in the direction of writing for Team Peace, but with 350+ drabbles already, both teams have made an excellent showing!
(Oh, oh, and check out the gorgeous Team Peace icon

monanotlisa
made! You can see the gorgeous full-size banner of the image
here at her journal
.)
Also, because you needed another bingo card post on your flist: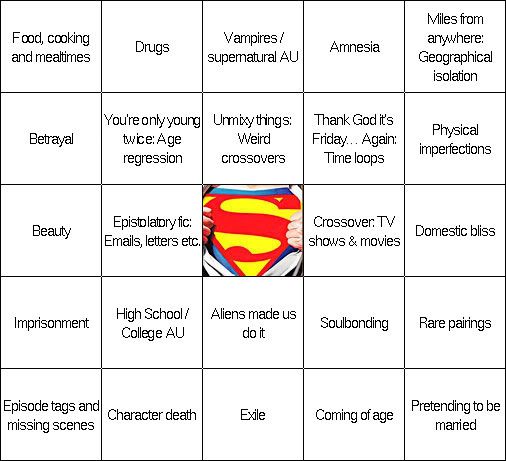 This is definitely giving me some (vague) ideas! I'm not really sure what the "beauty" prompt is (or is that just fic where someone is ~startlingly beautiful~?), and I'll want to go look over the full list of prompts to see what I might use in that wild card square, but on the whole: this is going to be fun! Once I'm done with the bar and can have a life again, I mean.